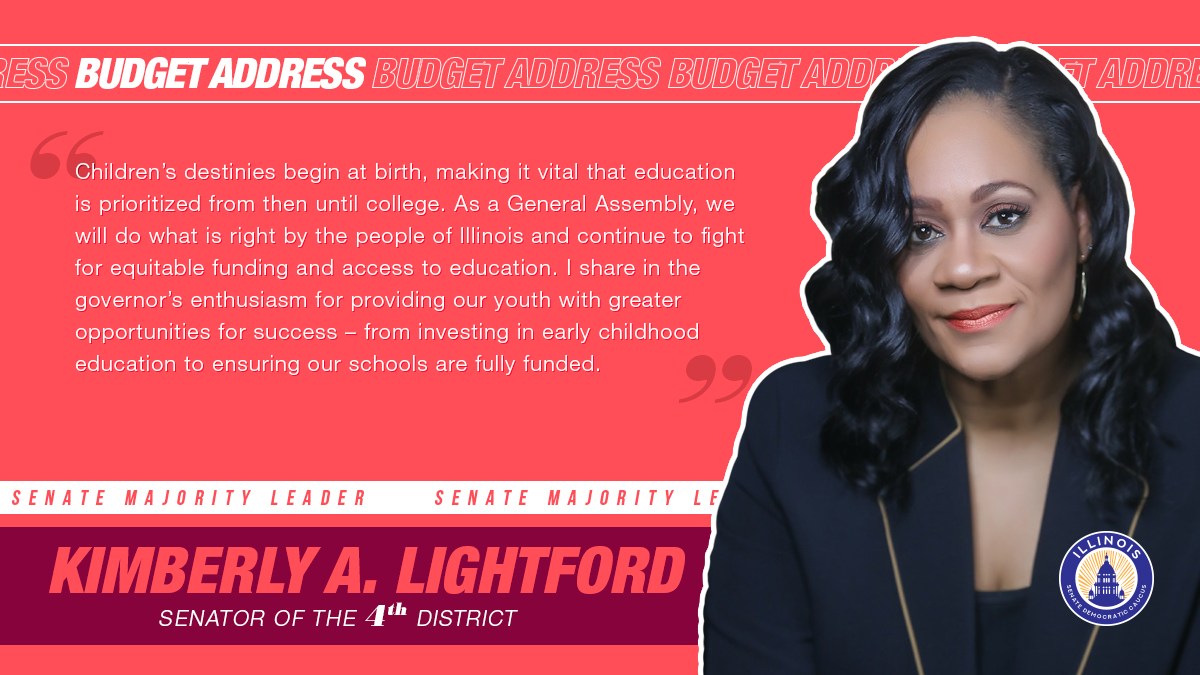 SPRINGFIELD - In response to Gov. JB Pritzker's budget address today, State Senator Kimberly A. Lightford (D-Maywood) issued the following statement:
"We need to make education more of a priority in Illinois and after hearing Gov' Pritzker's proposed budget follow through on education support for Illinois families, I am hopeful for the future of our students.
"Children's destinies begin at birth, making it vital that education is prioritized from then until college. As a General Assembly, we will do what is right by the people of Illinois and continue to fight for equitable funding and access to education. I share in the governor's enthusiasm for providing our youth with greater opportunities for success – from investing in early childhood education to ensuring our schools are fully funded.