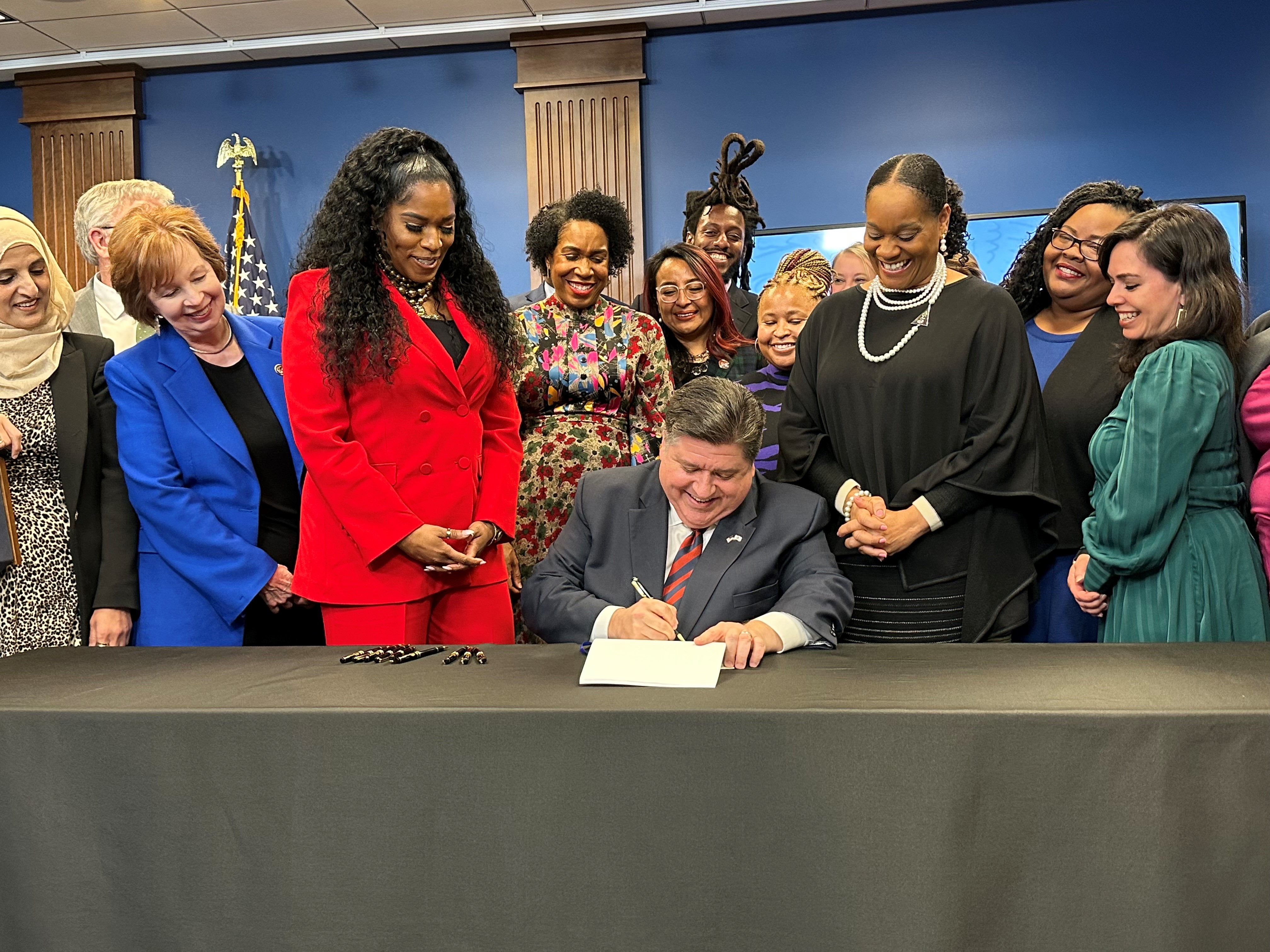 Senate Majority Leader Kimberly A. Lightford joined fellow Senate Democrats in applauding the signing of the Paid Leave for All Workers Act on Monday, making Illinois the third state in the U.S. to guarantee paid leave.
"It's not uncommon for life to get in the way of work – be it your child unexpectedly gets sick or your car breaks down. You shouldn't be punished for these everyday obstacles," said Lightford (D-Maywood), whose decades of work lifting up working families has included championing numerous increases to the state's minimum wage and expanding worker protections for employees targeted by layoffs. "With the signing of this legislation, we are leading a significant, positive impact on the lives of residents across our state and underscoring our commitment to uplifting working families."
Under the new law, all employers in Illinois will be required to provide their employees with a minimum of 40 hours of paid leave per year that can be used for any reason. A worker would begin to earn paid leave on their first day of employment at a rate of one hour of leave for every 40 hours worked. Starting on March 31, 2024, or 90 days following commencement of employment, workers can begin using their earned time off for any reason without the requirement of providing documentation to their employer.