Published: Friday, December 10, 2021 08:52 PM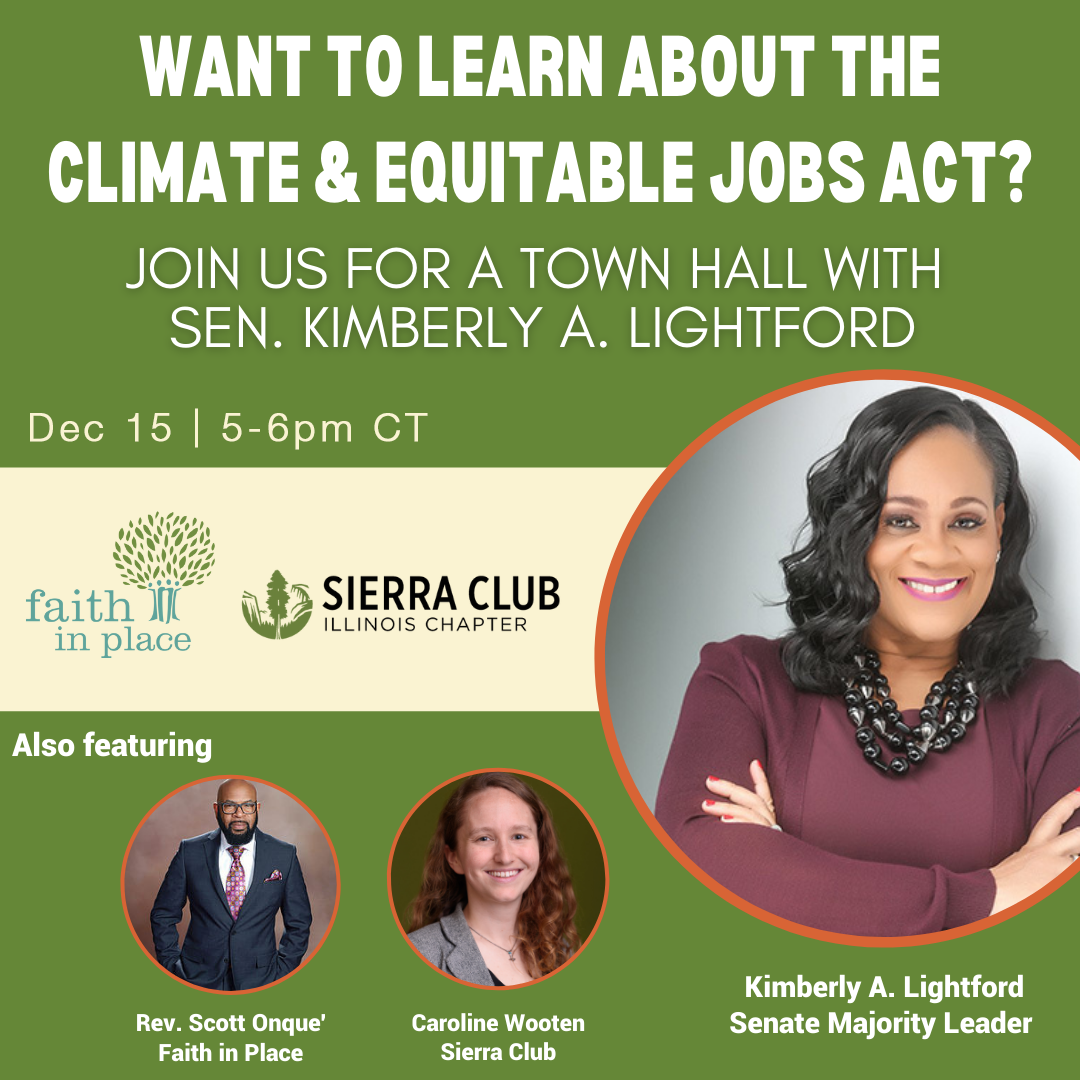 Join Kimberly A. Lightford on Wednesday, Dec. 15, from 5 – 6 p.m. for a town hall with Illinois Sierra Club and Faith in Place to learn about the Climate and Equitable Jobs Act workforce and contractor development programs.
The Climate and Equitable Jobs Act will create the Illinois Climate Works Preapprenticeship Program and Clean Energy Prime Contractor Accelerator Programs to train and mentor workers for clean energy construction and building trades careers. This act is historic for Illinois and will jumpstart more sustainable, diverse energy jobs. It also helps tackle our world's number one issue, climate change, and leads us to a cleaner and safer future.
To join the town hall and learn more about this legislation and how it will increase job opportunities in the state of Illinois, click here: https://bit.ly/3DrVIZ7
Category: Events