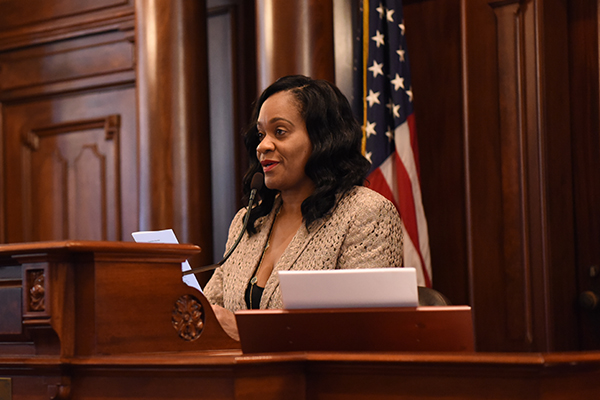 SPRINGFIELD – Children could soon be required to start school at age 5 under a proposal spearheaded by Majority Leader Kimberly A. Lightford (D-Maywood).
Senate Bill 2075 lowers the compulsory school age from 6 to 5, and was approved by the Senate Education Committee on Tuesday.
"It is vital for students to be in the classroom, especially at an early age," Lightford said. "This measure allows us to make a strong impact in the lives of our children and increases opportunities for those who come from underprivileged communities."
The measure seeks to help address chronic absenteeism across the state by establishing a habit of attendance in kindergarten and first grade. According to the Chicago Sun-Times, at least one in five Chicago Public School students missed at least 17 days of school during the 2017-18 school year. The state's average is about one in six children.
Chronic absenteeism has a wide range of negative effects for the absent students and for their classmates, as instructors often need to go over materials again, Lightford said.
The legislation now heads to the full Senate for approval.