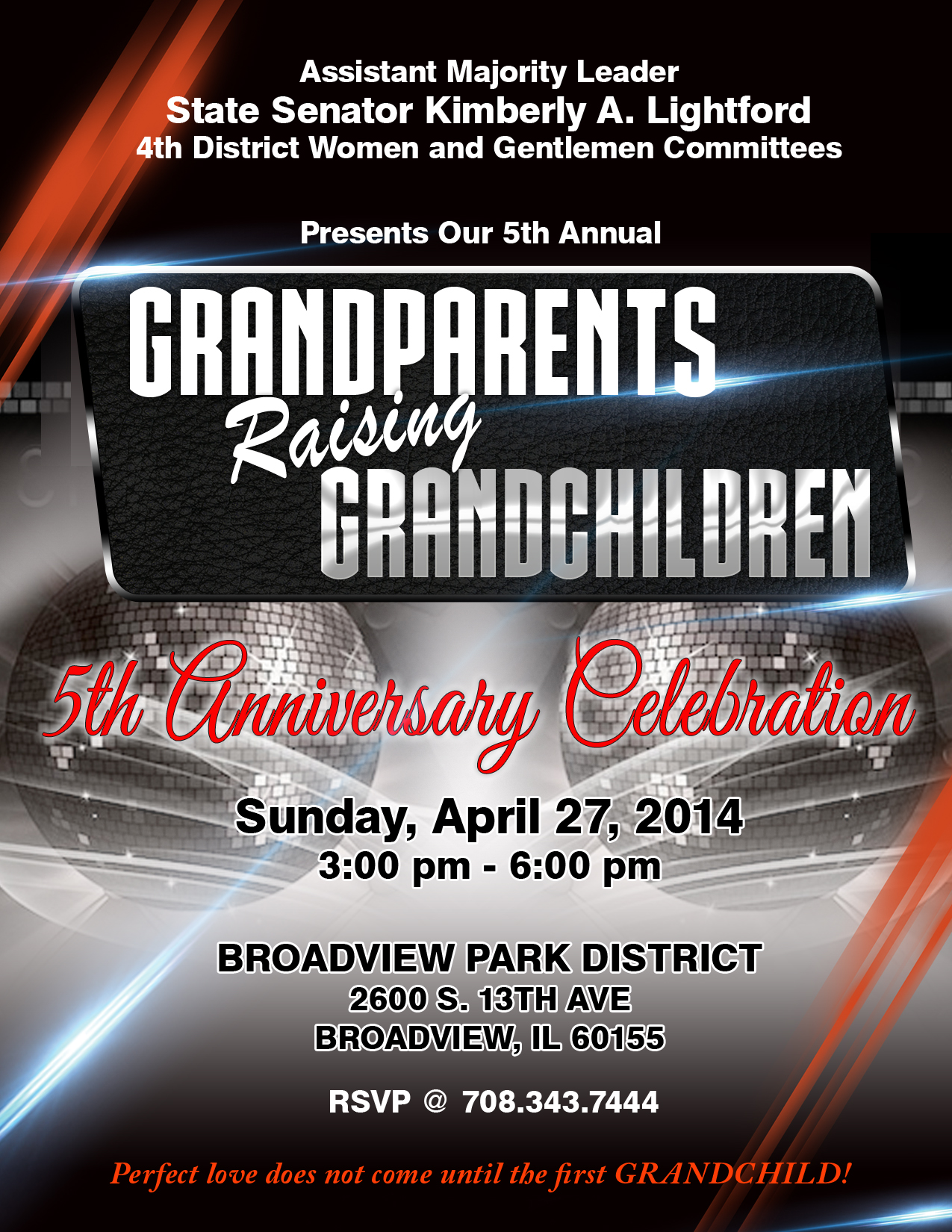 State Senator Kimberly A. Lightford is now accepting nominations for her 5th annual Grandparents Raising Grandchildren Rainbow Tea Celebration.
The event honors loving grandparents who are raising their grandchildren with dinner, entertainment, prizes and recognition certificates.
To nominate a grandparent, call Senator Lightford's office at (708) 343-7444 or fill out this online form.
The nomination deadline has been extended to April 22. The celebration is Sunday, April 27 from 3:00 to 6:00 p.m. at the Broadview Park District.