Published: Tuesday, August 11, 2015 02:10 PM
More than 643,000 children in Illinois - 1 in 5 - do not know when their next meal is coming. These children are food insecure, and they deserve better. Every child deserves three nutritious meals a day, yet many children are missing meals and spending much of the day hungry. The Rise and Shine campaign was developed on the recommendation of the Illinois Commission to End Hunger and seeks to remedy the problem of child hunger in Illinois. Please take advantage of this opportunity and ensure our children are receiving the nutrition they need to lead healthy, happy, growing lives.
For more information on how to take advantage of free nutritious summer meals, see the poster below and click here!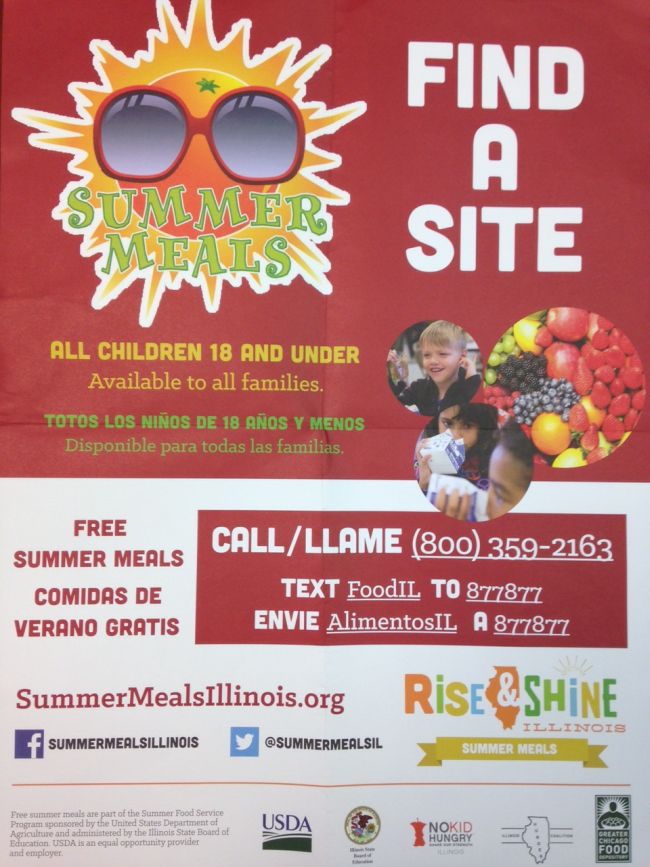 Category: News