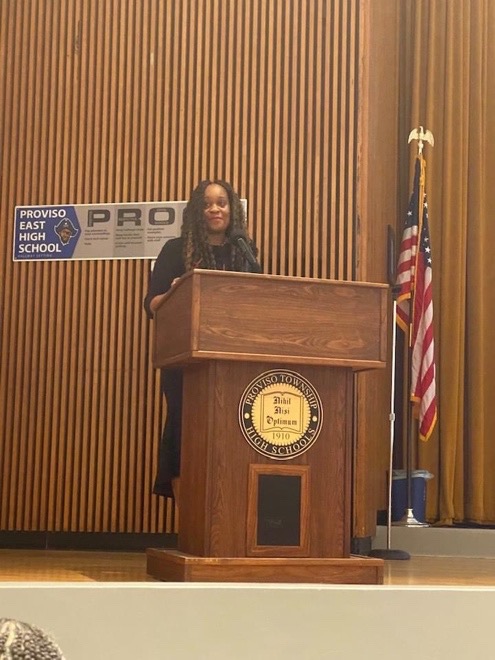 MAYWOOD – Senate Majority Leader Kimberly A. Lightford (D-Maywood) attended a memorial and classroom dedication for Fred Hampton at Proviso East High School.

"Fred Hampton was a fallen angel who life was taken from us too soon, but his revolution still lives within us," Lightford said. "Hampton's legacy is something Maywood residents should always remember, because he spoke for the oppressed Black and Brown families who live in the community today."

Fred Hampton accomplished much before being tragically gunned down in his sleep at the age of 21. He founded the Rainbow Coalition, expanded free breakfast programs across Chicago, and opened a free health clinic.

Proviso East High School hosted a memorial service for Fred Hampton in their auditorium, where many community leaders spoke about his legacy. The institution also dedicated their social room in his honor, which will now be called the Chairman Fredrick A. Hampton Social Justice Room.


Fred Hampton graduated from Proviso East High School in 1966, exactly 20 years before State Senator Kimberly A Lightford.