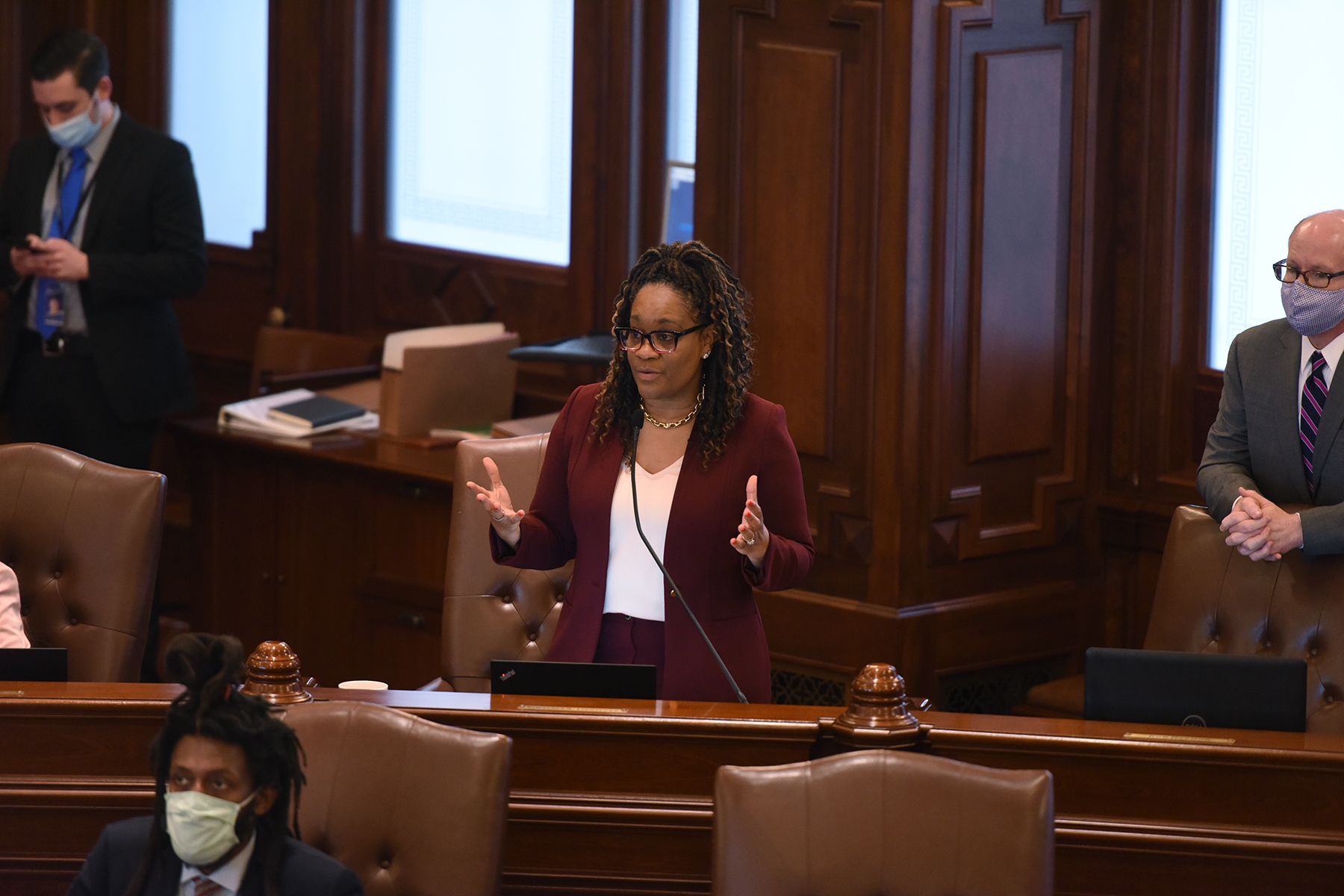 SPRINGFIELD – A champion of providing all Illinois students an equitable education, Senate Majority Leader Kimberly A. Lightford (D-Maywood) passed a new law that requires all Illinois schools to uphold policies that prevent teen parents and teenage survivors of domestic and sexual violence from dropping out school.
"Feeling neglected at school is something our students should never have to experience, especially if they are survivors of domestic or sexual violence," Lightford said. "Providing safe learning environments will help ensure that all students are supported by their schools."
This law was developed with support from the Chicago Alliance Against Sexual Exploitation and the Shriver Center to reduce the educational impact on grade K-12 students who are parents, expectant parents or survivors of sexual or domestic violence.
The law will:
Require that schools maintain policies, procedures, and protocols that ensure children and students who are parents, expectant parents, or survivors of domestic or sexual violence are identified in a manner respectful of their privacy and safety, treated with dignity and regard, and provided the protection, instruction, and related accommodations and services necessary to enable them to meet state educational standards.

Require consideration be given to a student's status as a parent, expectant parent or survivor of domestic or sexual violence as a factor in suspension or expulsion decisions.

Require such students be provided home instruction when appropriate due to health or safety concerns of the student or their child.

Make complications and treatments relating to these statuses' valid causes for absences.

Require schools to revise policies to ensure the success of such students, with a model policy laid out by the new Ensuring Success in School Task Force.
"Schools need to provide additional support for teen parents and survivors of sexual violence in order to ensure that these students feel they are included and treated fairly," Lightford said.
House Bill 3223 was signed into law and will become effective July 1, 2025.