Published: Monday, June 14, 2021 09:41 PM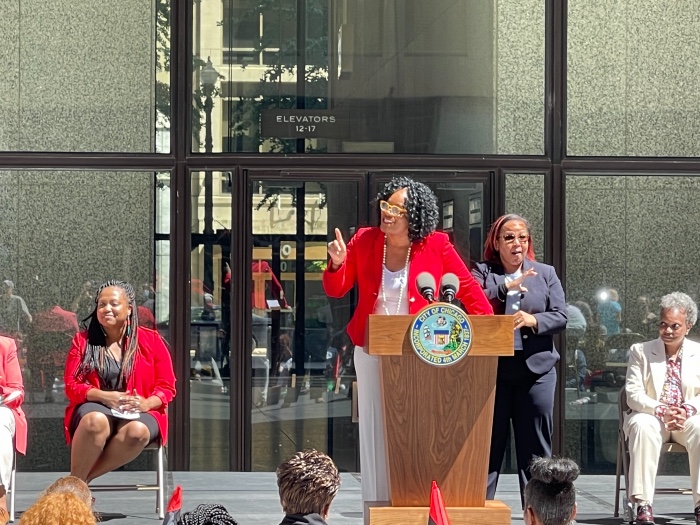 CHICAGO – Senate Majority Leader Kimberly A. Lightford (D-Maywood) joined representatives from the City of Chicago Monday for a Juneteenth flag raising.
"I'm proud to be a part of the first-ever Juneteenth flag raising in Chicago," Lightford said. "I hope everyone joins me every June 19 to rejoice in the oldest national celebration of the freedom of all slaves in this country and let it remind us how far our society has come."
Lightford helped lead the charge on House Bill 3922 that will make Juneteenth National Freedom Day a state holiday in Illinois.
Juneteenth, celebrated each year on June 19, honors the end of slavery in the United States. Today, Juneteenth has grown from the celebration of the abolition of slavery into a celebration of Black arts and
culture, as well as the impacts of the civil rights movement throughout the country.
Category: News