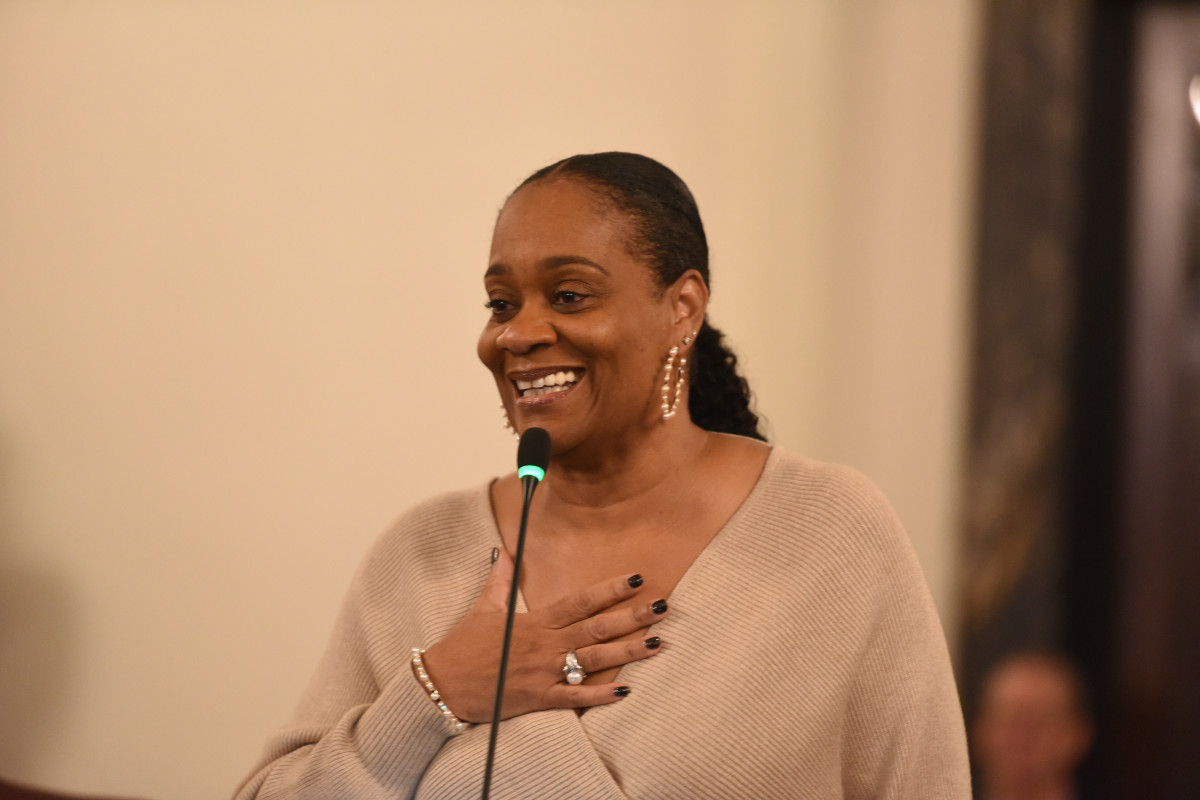 SPRINGFIELD – Senate Majority Leader Kimberly A. Lightford was sworn in Wednesday for a new term in the Illinois General Assembly, marking the beginning of her 25th year in the legislature.
She released the following statement after taking the oath of office:
"When I think back on the time I've served in the General Assembly, I think of the lives that have been changed because of the steadfast action we have taken to make Illinois a better, more inclusive and equitable state – especially for young children.
"We have passed a nation-leading equitable funding model to ensure schools are fairly funded, led the charge to give Black children opportunities for brighter success, and encouraged more minority individuals to become teachers. We have worked tirelessly to give every single child in Illinois the opportunity they deserve – and that will remain true in my future years in office.
"It is an honor to continue serving the residents of the 4th Senate District – the possibilities of what we can accomplish in the years to come is steadfast and immense."
Lightford will serve another term as Senate Majority Leader – a position she has held since January 2019. The Senate Majority Leader is entrusted by the Senate President to work with caucus members on policy issues and help advise them on legislative agendas.