Published: Thursday, August 15, 2019 03:15 PM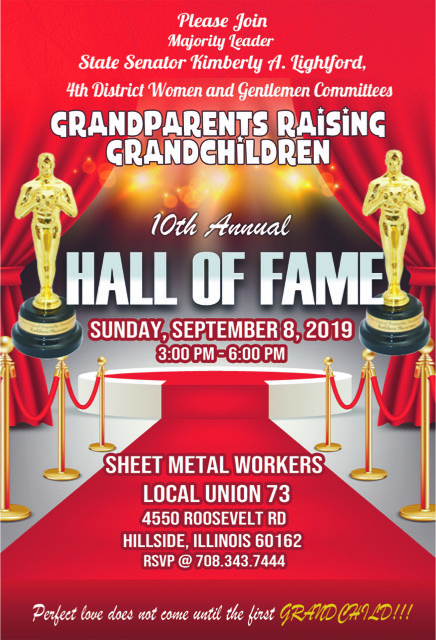 Grandparents come in all shapes, colors, sizes and ages. One thing that they all have in common is that they are caring for children that they most likely had not intended on raising. There are over 274,891 grandparents in the state of Illinois raising their grandchildren. Please nominate a grandparent that has demonstrated unselfish love and dedication to their grandchildren. The nominee will be honored at the 10th Annual Grandparents Raising Grandchildren Award Celebration.
The celebration will be held on Sunday September 8, 2019, at the Sheet Metal Workers Local 73, 4550 W. Roosevelt Road, Hillside, IL 60162 from 3:00pm to 6:00pm. All nominations are to be received no later than August 30, 2019. Please fax to (708) 343-7400 or email to This email address is being protected from spambots. You need JavaScript enabled to view it.. If you have any questions or concerns, please contact Sen. Lightford's office at (708) 343-7444.
Download the nomination form by clicking here.
Category: Events